William Goh Division Powerful Negotiators Group PropNex Realty P L
William Goh S T Group District Director CEA No: R010617A
Mobile: +65-9477-3900 Email: williamgoh88@propnex.com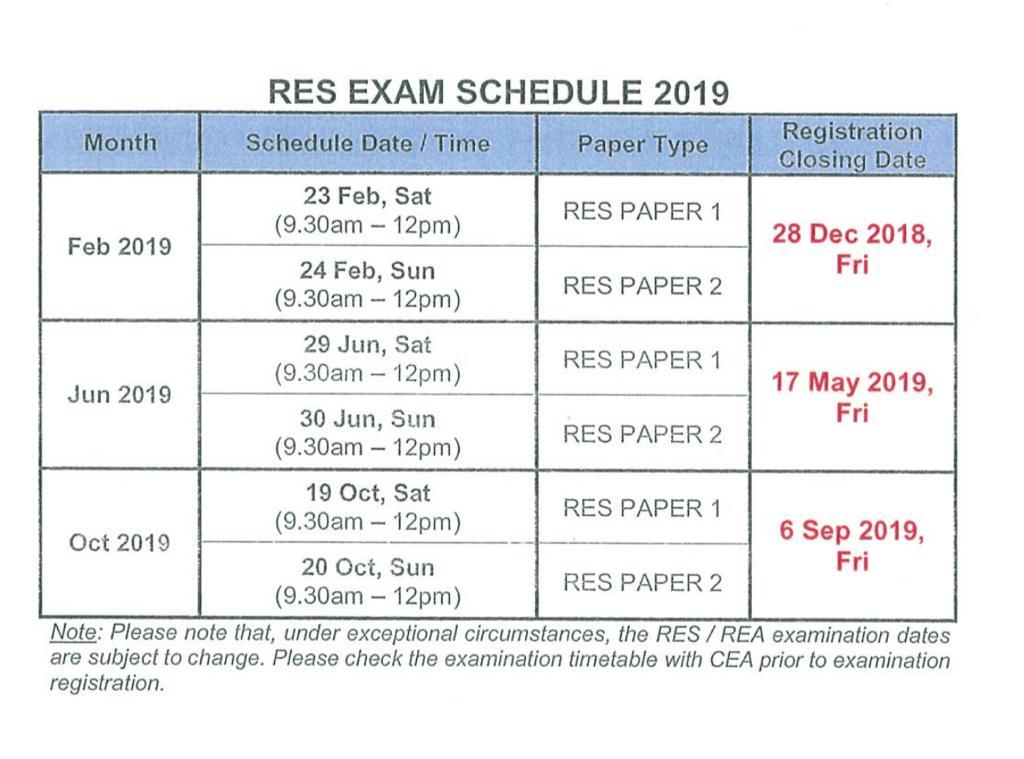 Q&A RES (Real Estate Salesperson)
Q: What is RES?
A: RES: Real Estate Salesperson commonly known as property agent.
With the formation of CEA in year 2010, the name for property agent is rename RES.
Q: What is REA?                                                                
A: REA: Real Estate Agency.
With the formation of CEA in year 2010, the name for property agency is rename REA.
Q: Can a foreigner be RES?
A: No.
Foreigner cannot be RES. They can only work in REA as an employee with the relevant employment approval from MOM (Ministry of Manpower).
Q: Who can be RES.
A: Singaporean or Singapore Permanent Resident (SPR).
Q: What is the min age to be RES?
A: Age 21.
You can take RES course and exams before age 21 but you can only register to be RES when you attain age 21.
Once you passed RES exams, you must join any REA within 24 months, who will apply for your RES license with CEA, else you RES course attendance certificate will not be valid.
Q: What is the min qualification to take RES course?
A: Min 4 O levels passes, at 2 sittings.
Other acceptable qualifications:
Higher NITEC, Diploma from local government polytechnic, degree and above from any local government universities.
Q: What if I do not have 4 O level passes, need to take WPLN.
A: Attain level 5 or higher for the WPLN (Workplace Literacy and Numerical) assessment in 5 components namely, Reading, Listening, Speaking, Writing and Numeracy, will be recognized in lieu of 4 O level passes.
Q: Where to take WPLN?
A: The following centres conducts WPLN:
1. Lifelong Learning Institute
11 Eunos Road 8 #02-01
Singapore 408601
Tel: 6833 5885
https://www.wsg.gov.sg/ces.html
2. Devan Nair Institute for Employment and Employability
80 Jurong East Street 21 #02-03
Singapore 609607
Tel: 6474 0606
https://e2i.com.sg/
Q: What must I do in order to be RES?
A: You have to register for RES course and must attain 75% RES course attendance before you can sit for your RES exams.
Once you passed both Paper 1 & 2 RES exams, you can then join any REA of your choice, which will apply your CEA license on your behalf.
Q: Where are the RES course centers?
A: Visit CEA website for the full list of RES course centers:
CEA website: www.cea.gov.sg
Q: How long is the RES course?
A: 18 sessions of 3 hours per session.
RES course are conducted on weekdays, weekends and in the evenings.
Q: How much is RES course fees?
A: About $800 w/o GST (exclude exam fees).
Exam fees: S$246.10 (inclusive of GST) for both paper 1 & 2 per candidate.
S$149.80 (inclusive of GST) per paper per candidate (retake).
Exams are held on Sat (paper 1) and Sun (paper 2).
You can claim the following for your RES course fees:
Skills Future Credit: S$500.
NTUC member can claim UTAP: S$250.
Q: Can I register for RES exams before I register for RES course?
A: No. You must register for RES course and at the end of the RES classes,  the course provider will award you the RES attendance certification. You have to bring the attendance cert to register for your RES exams.
Q: What is the passing mark for RES exams?
A: Passing mark for each examination paper is 60% and is subjected to review by CEA.
Q: Is it necessary that candidates must pass both the RES papers at one sitting then can apply for CEA license?
A: No. Candidates will take both papers, if failed 1 paper they can re-take that (failed) paper and combine both the (passed) results of both papers to qualify to apply for CEA license.
Q: How soon the RES results will be announce?
A: RES results will be known after 4-6 weeks from the examination date and candidates will receive email notification from their respective CEA appointed RES examination administers.
Q: What should I do after I received my RES result?
A: You are ready to join an agency of your choice that will apply your CEA license.  Before joining, visit a few agencies (bigger ones preferred) to meet up with your potential mentor, also to understand how their trainings (any fees/bond), systems and platform that will support your growth in this journey.
Q: What happen if I decide not to join any agency to be RES, after receiving my results.
A: With your (RES passed) result, you must register with an agency within 24 months, else, you have to repeat your RES exams again.
Q: What if I have Foreign degree certificate only?
A: Submit your foreign degree certificate to the RES course center, which you intend to enrol your RES course, to be assess by CEA, with a fee of S$53.50. (inclusive of GST) payable to CEA.
Q: Can I join an agency before I passed RES exams
A: No, unless as an employee, such as an admin staff.
Q: Can I be a part-time RES without passing RES course.
A: No. To be RES, whether part-time or full-time, you must take and pass RES course and join an agency to apply for your CEA licence.
Important: If any further doubts which are not in any of the above Q&As, you are welcome to contact me whether is for recruitment or on any property related matter:
Your may also message me @+65 9477 3900
Look forward to hear from you.
Thank you for contacting and William will keep in touch within the next 24 hours.
Attention:
If you do not receive my reply within the next 24 hours, there could be due to technical glitch, kindly email me at: