William Goh Division Powerful Negotiators Group PropNex Realty P L
William Goh S T Group District Director CEA No: R010617A Mobile +65-9477-3900 Email: williamgoh88@propnex.com
******************************
Walking the ground conducting night viewing on behalf of WGD warrior, Calvin Vicente Ting, who have another viewing around the same time too. (14 Sep 2023).
******************************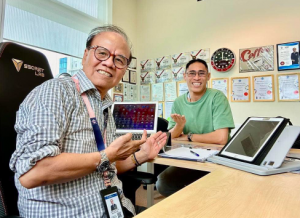 Very happy & humbled to share my team building journey with PropNex Png leader,
Raymond Tiah
today.
Let's continue to grow our team to maintain PropNex as the largest SGX mainboard listed agency in Singapore. (4 Sep 2023).
******************************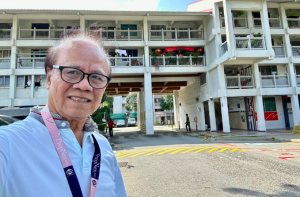 Walking the ground to handle the viewings of Wgd warrior whose son is sick, instead of rescheduling them. (1 Sep 2023).
******************************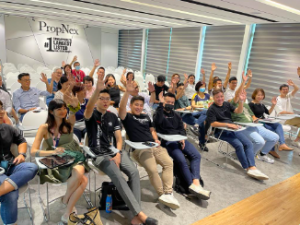 Very honoured to be invited by Aaron Wan to share my recruitment journey to members in Ken Ng Advisory. Awesome!
At the end of my presentation, I ask the attendees who is ready to start team building and to my surprise almost everyone raised their hands. (10 Aug 2023).
******************************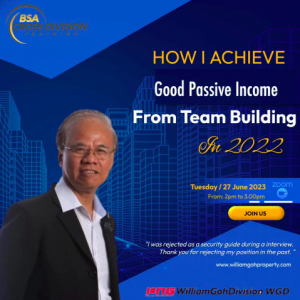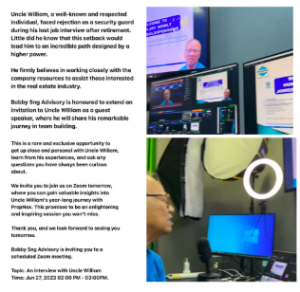 Extremely honoured to be invited by
Bobby Sng
of BSA to share my recruitment journey to his team members.
Although we are from different divisions, I'm very happy to share my recruitment journey to whoever wish to embark on team building.
Let's grow PropNex together so that PropNex continue to be the no 1 largest SGX mainboard listed agency in Singapore! (27 June 2023).
******************************
[
FOR PROPNEXIAN ONLY ]
Exciting news for all PropNex Malaysian associates!
The highly esteemed Mr William Goh, also known as "Uncle William," will be gracing Kuala Lumpur with his presence.
With a whopping 17 years of experience under his belt, Mr Goh has carved a reputation as one of the top Senior Group District Director of PropNex Singapore.
His unwavering focus on building and grooming his team has resulted in impressive team income, and today, he leads a team of more than 100 young, vibrant associates.
The upcoming seminar is a golden opportunity to learn from Mr Goh's journey in team building and gain insights into his strategies for achieving success.
Whether you're an experienced real estate professional or planning to build an effective team, attending this seminar is a wise investment in your future.
So, don't miss out on this chance to network with fellow PropNex associates and discover how to build a thriving team.
We encourage every PropNex Malaysian to join us for this exciting event.
(14 May 2022).
******************************
William embarked on his 2nd career as a property agent in April 2006 at a very late age of 58. He was retrenched aka early retirement as Warehouse Manager, working in MNC for the past 33+ years.
During his retirement period and being bored at home, he attended a few job interviews, but were unsuccessful. The closest one was a warehouse assistant (tapping on his past experience as Warehouse Manager) offering him $1,300pm but was rejected because he cannot read the stock card which was written in Mandarin.
While continuing his job search, he decided to attend a few career seminars by various property agencies. He decided to join Powerful Negotiators Group (formerly known as Megaforce) at PropNex, due to its structured systems, in addition to its warm and passionate team culture that make him feel the difference from other agencies.
For the record, he was rejected by one of the top agencies due to his lack of 4 O levels.
Joining PNG @PropNex, starting as a brand new 70/30 rookie, he quickly learned the ropes of the trade and within a year was promoted to Team Manager and begin to lead a strong team of agents, which comes in naturally due to his past Managerial experience. On 01 Jan 2010, within 4 years, he was promoted to Associate Group Division Director, a team leader position.
On 01 Oct 2013, William was promoted to Associate District Director. William's success in team building is largely contributed by PNG's centralised training platform where all his new arrivals can be trained.
To all aspiring RES:
Welcome to be part of PNG @PropNex, the largest team in Singapore. In PNG, all our training programs are free, you pay only the notes amounting to $30  and with no tie up too.
Hear from you
I sincerely welcome you to call/SMS or email me for my 1-1 presentation, whether u are keen to be part of my growing team in William Goh Division or for sales/purchase of properties, strictly no obligation.
Brand new RES
For all brand new RES, I provide 3 sessions of 2 hours each 1-1 mentoring.
William Goh
CEA No: R010617A
Mobile: 9477-3900
Email: williamgoh88@propnex.com
Full time property agent
Associate Group District Director
Sales & Recruitment
PropNex Realty Pte Ltd
Powerful Negotiators Group
PropNex Realty P L
Welcome to visit my Facebook sites
https://www.facebook.com/williamgohpropnex
https://www.facebook.com/WilliamSTGoh
Instagram
https://www.instagram.com/williamgoh88_realtor
Contact me
You are welcome to contact me whether is for RES recruitment or on any property related matter: